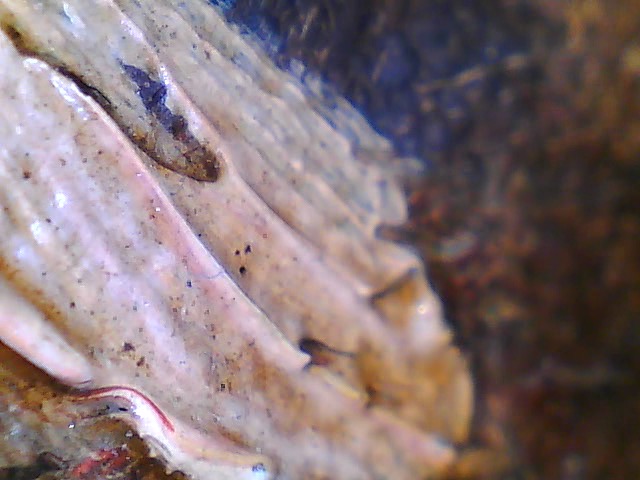 Paint layer through analysis, under microscope, x50
 Ateljé Catellani works predominantly with paintings on canvas and board, and is specialized in the analysis, conservation and restoration of European paintings, dated from the 15th to the 20th Century,with particular focus on Italian Renaissance art.
Anna Bronzoni Catellani, the studio's head conservator, has previously been employed at the Museum of Modern Art, thereby gaining also extensive knowledge of modern art paintings. This is why commissions regarding both modern and classic art can be accepted by the studio as working projects.
In regard to the visual language, styles have changed consistently over the centuries, adapting new materials and techniques. In the implementation of analysis for works of art, it is therefore important that the conservator is fully acquainted with each period of time material and visual prerogatives.
For the same reason the conservators ability to identify the typologi and characteristics of a piece of artwork is fundamental as to chose choose the correct analytical and working method.
Ateljé Catellani uses both ocular and chemical analysis techniques, and where necessary x-radiography, stratigraphy, microscopy and ultraviolet examination.
Over the years, Ateljé Catellani has helped many of its clients to find out who the artist of previously unknown works were, and thereby has contributed to the cultural and financial value of the painting. 
In the preservation of our cultural heritage the conservator role plays a key role.
The study was performed in collaboration with Dr. Irene Padovani