Conservation & restoration
CONSERVATION & RESTORATION OF CLASSICAL ART
WHY SHOULD A PAINTING UNDERGO CONSERVATION & RESTORATION MEASURES?
A painting is made by different materials subjected to aging over time. The conservation of paintings has it primary focus on the preservation of the artworks structure. The main purpose of restoration is to obtain its original appearance as far as possible.  Sudden events can cause mechanical damages to an art object, such as holes and tears, which are in need of being repaired in a professional manner. The examination of an art object is a fundamental to determine the conservation and restoration technique to apply.
The choice of methodology and its application is of the utmost importance for the end result. Through an accurate examination, important questions related to the paintings material identification are enlightened and answered, the result of which can affect the object's artistic as well as economic value.
CONSULT A CONSERVATOR
If you have a work of art, like a painting, in need of conservation and restauration, you should contact a conservator and ask for a check report of your art piece.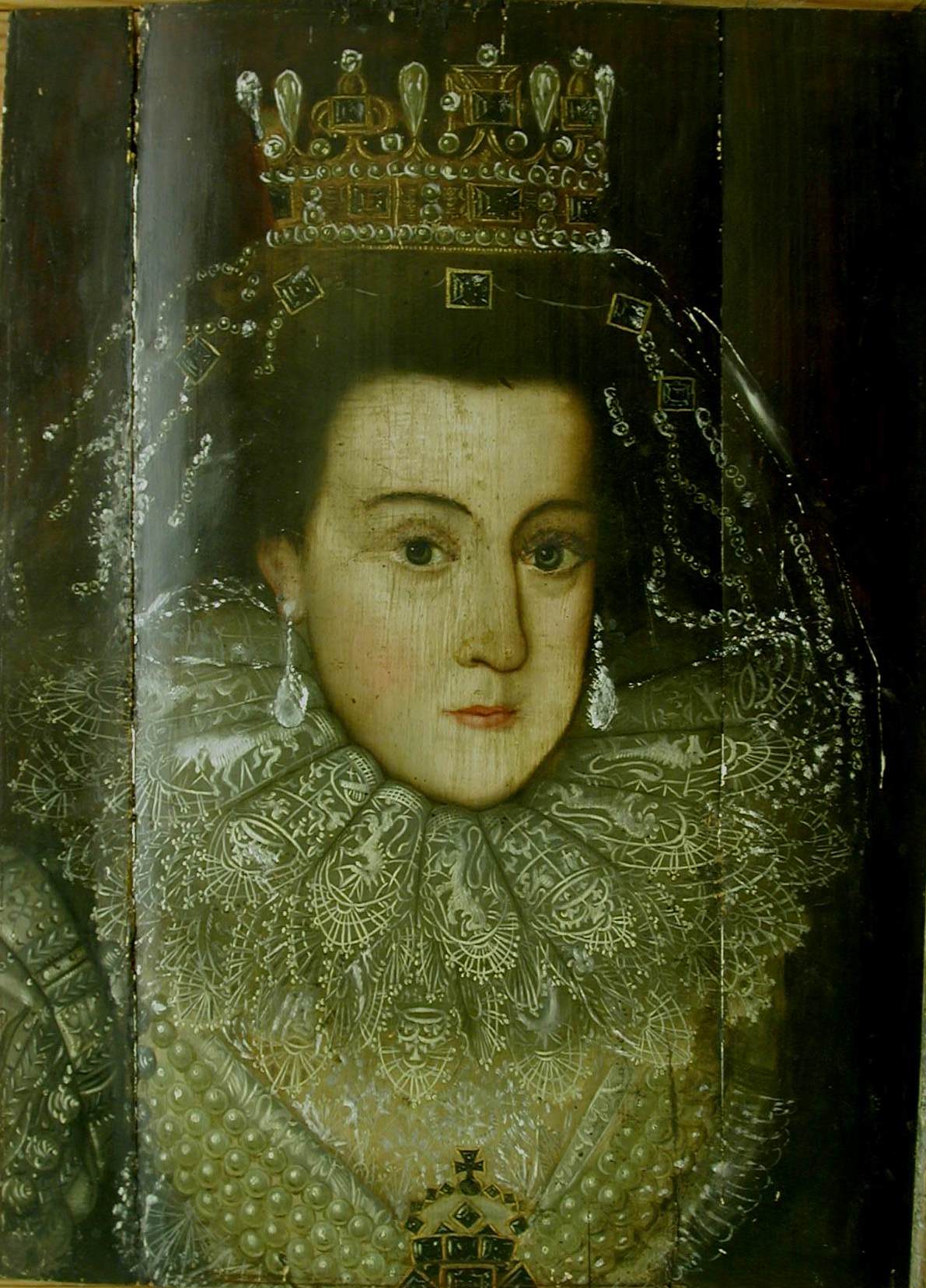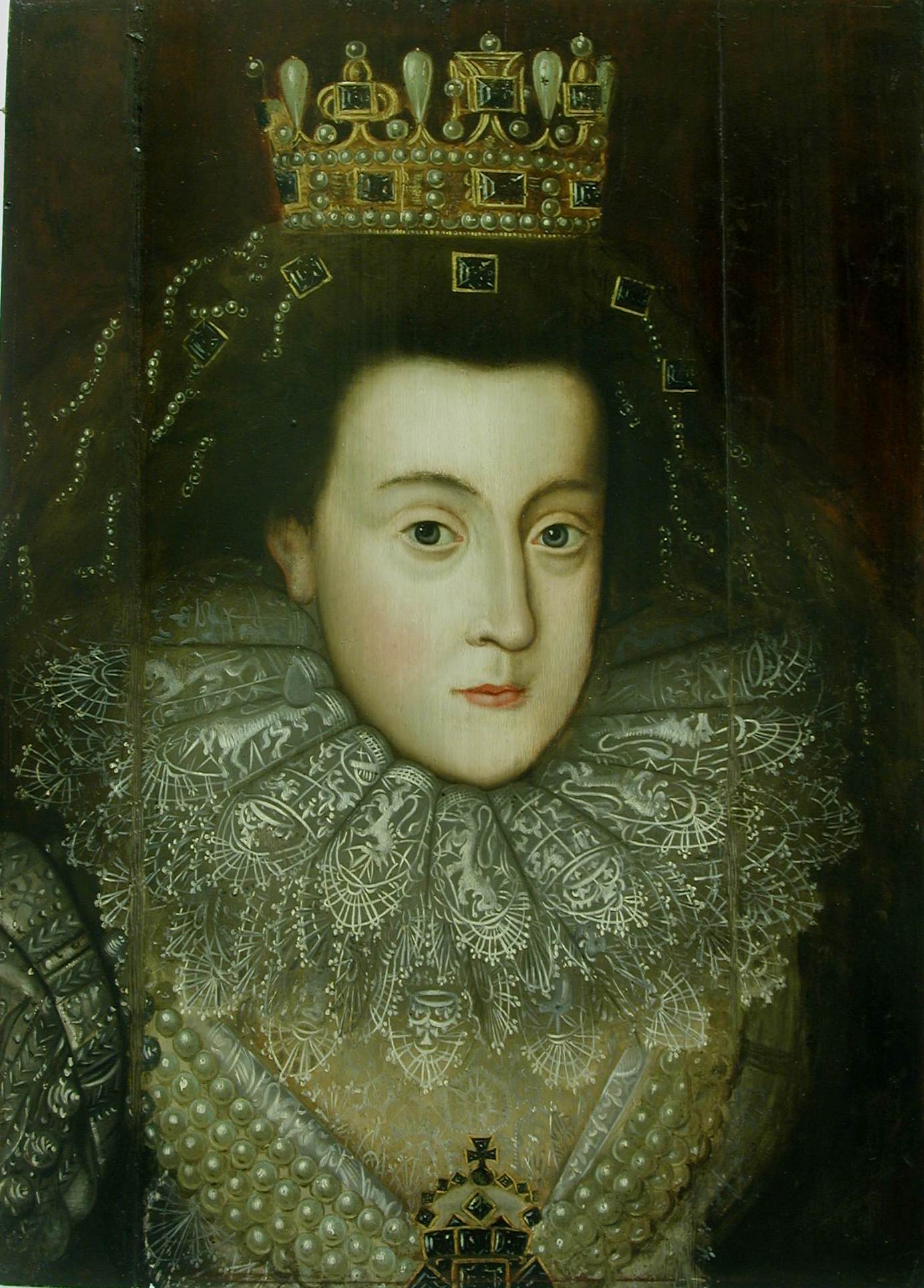 Oil painting on wooden panel, 16th Century. Restoration work: cleaning of the image surface, removal of later overpaintings not belonging to the original layer.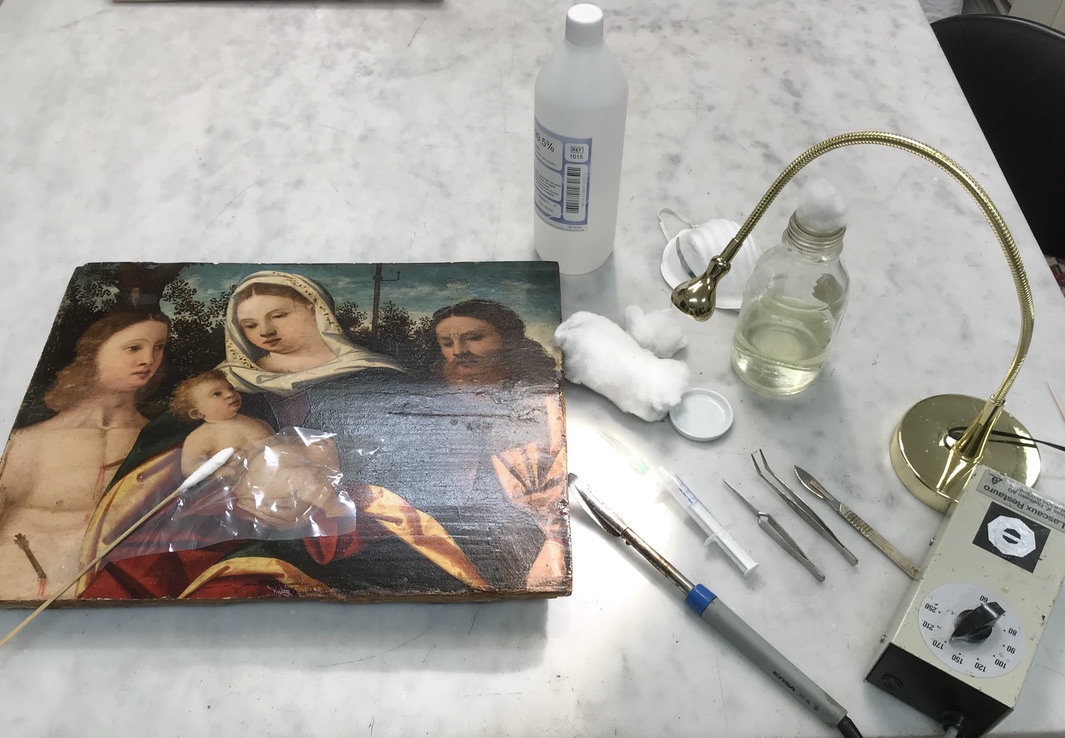 CONSERVATION OF ART
The world of conservation carries withing a variety of areas and materials. A conservators major aim is to work preventively and to preserve in the best possible way the cultural heritage. This issue can be applied to historical, archaeological, and artistic material the latest belonging to the classical world of art as to the modern one. A conservator is usually trained on a special area limited, to a particular category of materials. A professional conservator is leaning on a good education and many years of practise.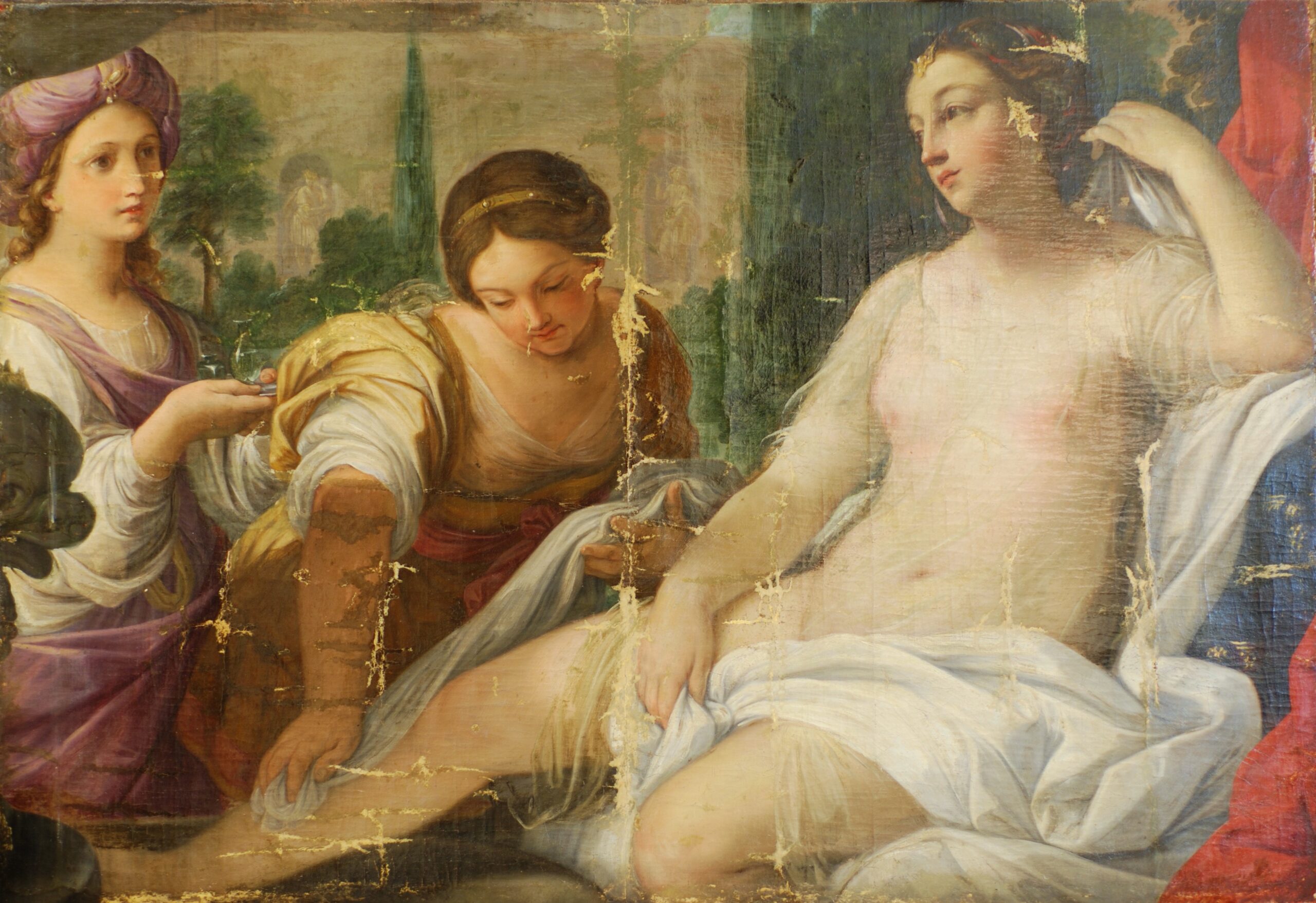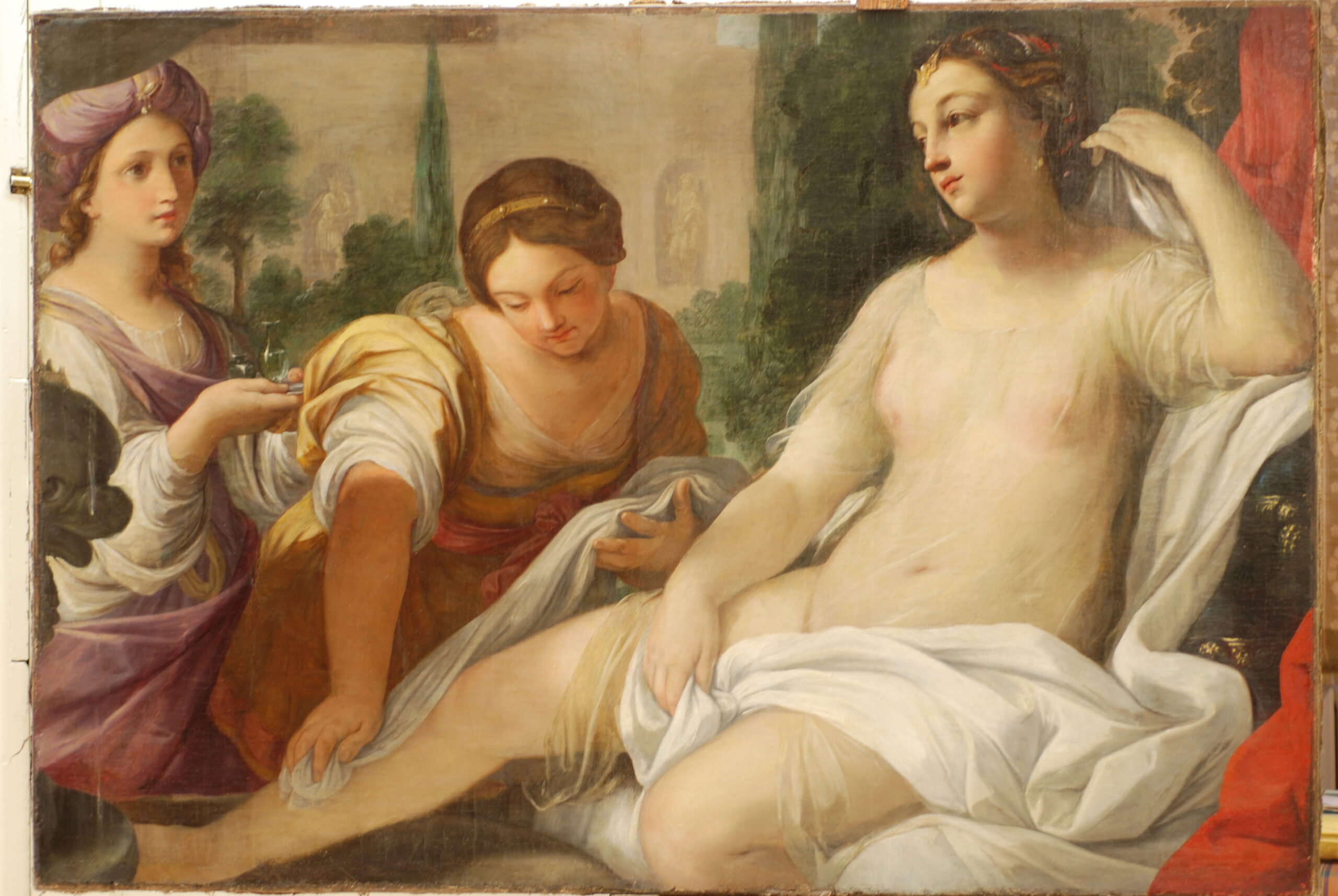 Oil painting on canvas, 17th Century. Conservation and restoration work, retouching of damage, as paint losses.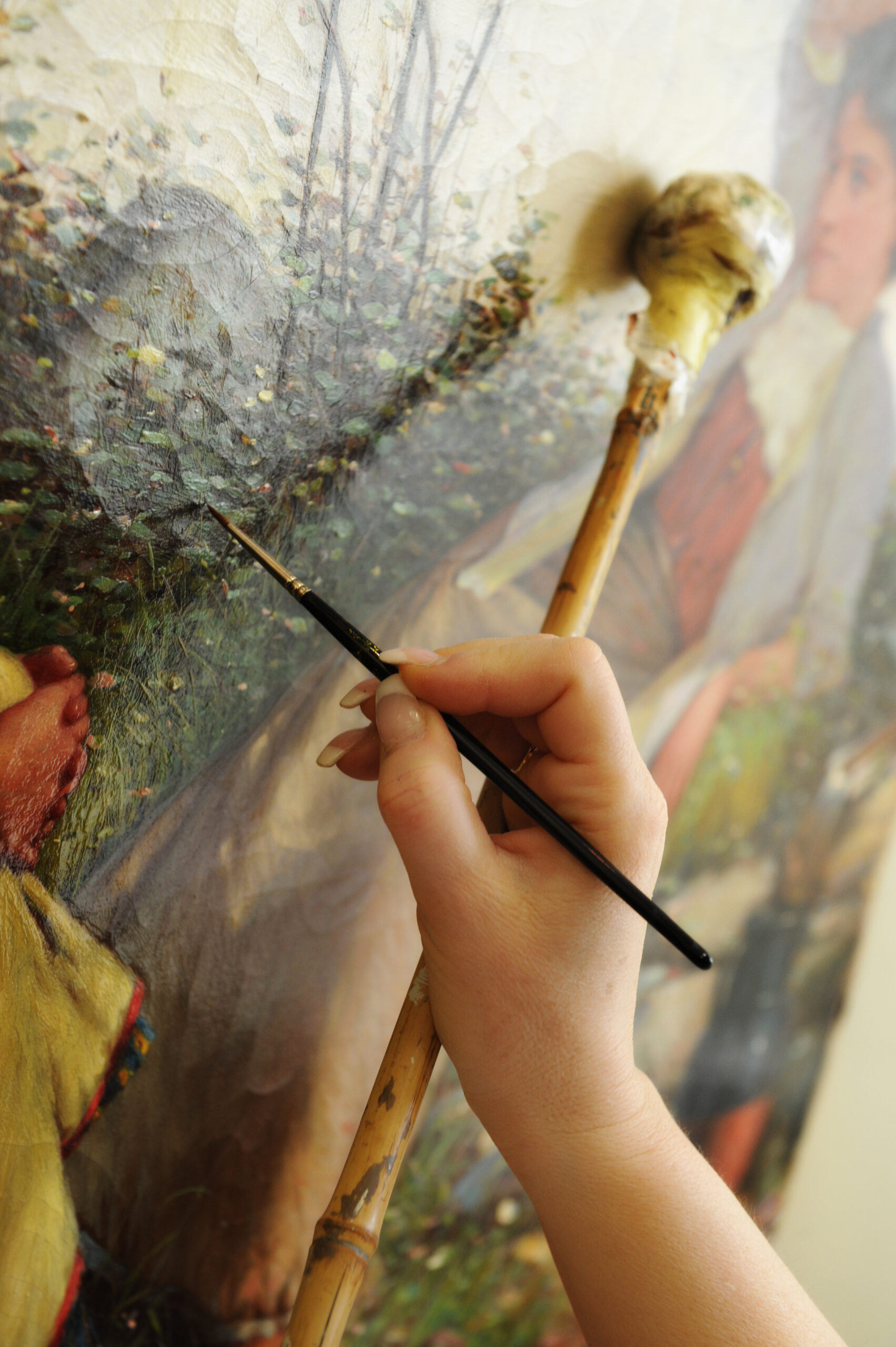 RESTORATION
Works of art, especially oil paintings, are exposed to a series of chemical changes that occur gradually over time. The varnish layer oxidizes, turns yellow-brown and impedes the correct perception of the artwork's color scale.
Other effects of aging include changes in certain pigments for example, some shades of green may turn brown, blue may turn gray and red pigments may fade. Restoring a work of art involves several passages, important for regaining the artpiece original character. These can be the cleaning of the image surface as well as removing atmospheric pollutants, yellowing varnish and discolored older retouches.
The term restoration aims at returning something to a previous condition.